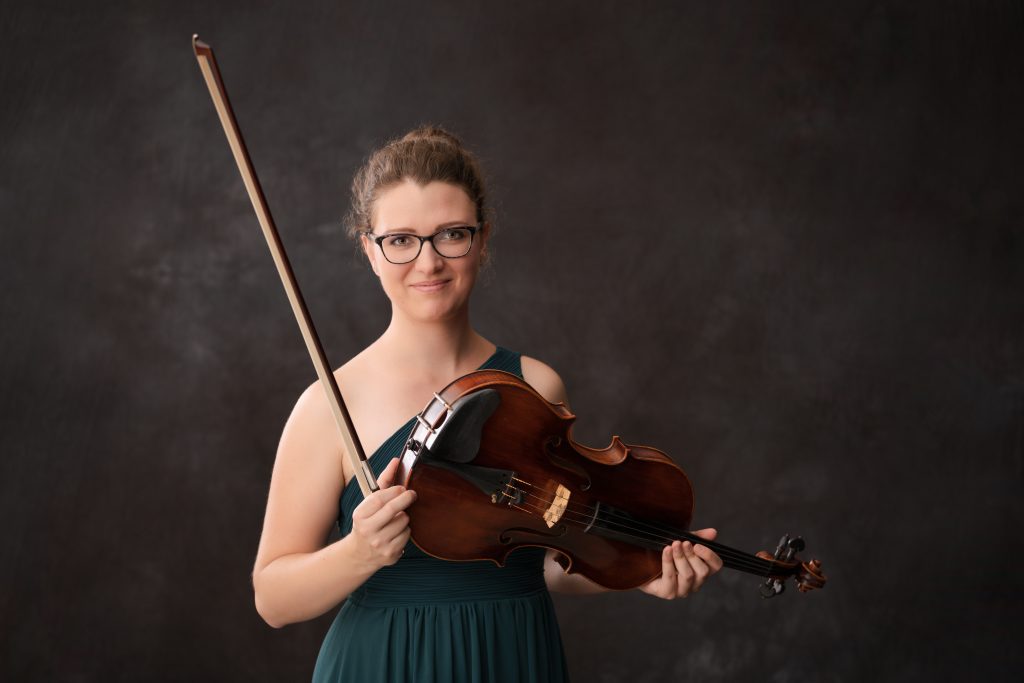 Marzena Malinowska began her violin lessons at the age of four. Since 2020 she is a co-leader of the viola section in NFM Leopoldinum Chamber Orchestra, 2014 – 2019 she worked as a tutti violin and viola in the symphony orchestra NFM Wrocław Philharmonic. She studied violin and chamber music in Wrocław (Poland), Leipzig and Berlin with prof. Krzysztof Bruczkowski, Roland Baldini and Artemis Quartet. As a student she worked with Bruno Giuranna, Lars Anders Tomter, Alfred Brendel, Günter Pichler (Alban Berg Quartet). She was the finalist of Oskar Nedbal Viola Competition 2021 in Prague and 2nd and 3rd Prize laureate at Virtuoso e Belcanto International Viola Competition 2018 and 2019 in Lucca. She won several prizes in chamber music (Lucca, Weikersheim) as a member of Leonkoro Quartet.
She has been honoured to share the stage with artists like Vladimir Ashkenazy, Noah Bendix-Balgley, Isabelle Faust, Jakub Jakowicz, Kristjan Järvi, Maria João Pires, Henning Kraggerud, Viktoria Mullova, Stanisław Skrowaczewski, Michael Tilson Thomas, Jean-Guihen Queyras and members of Berlin Philharmonic.
As a dedicated advocate for innovation in classical music world, she initiates and co-creates numerous unconventional projects – as a member of Baltic Sea Philharmonic she regularly takes part in performances of memorised programs, with Elliptique Ensemble, which she co-founded, she leads educational projects for school orchestras. Effective practice and memorising music are of particular interest to her. Her profession related hobbies are arranging and computer editing music. She is also a passionate mountain hiker and globetrotter.
Photo: ©Peter Adamik