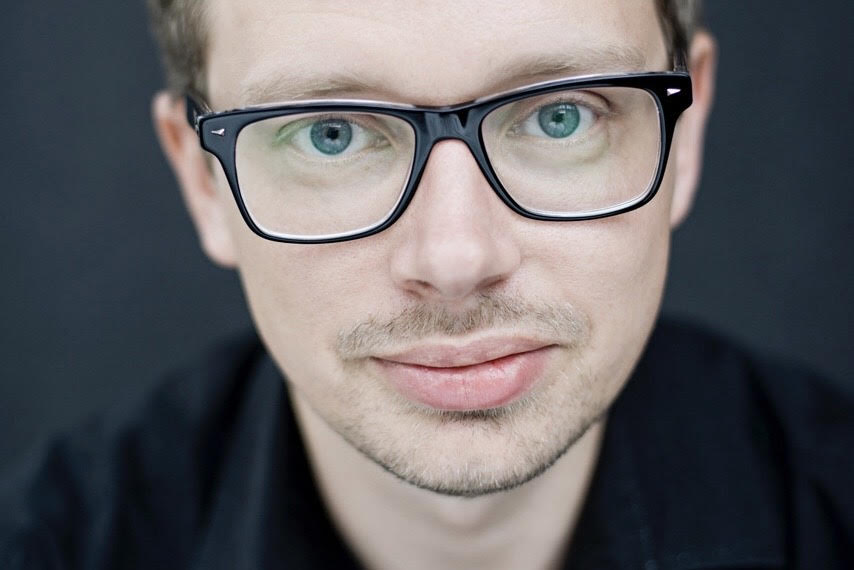 Marcin Markowicz is a violinist and composer, and since 2019 he is the concertmaster of the Polish Radio Orchestra in Warsaw. He is the founder and the second violinist of the Lutosławski Quartet (formed in 2006) and the artistic director of the Ensemble Festival since 2005. He is also a Faculty member of the Fryderyk Chopin University of Music in Warsaw, and the violinist in the Młynarski-Masecki Jazz Band and Warsaw Piano Trio.
Marcin studied violin in Lübeck (Christiane Edinger), Warsaw (Krzysztof Jakowicz and Roman Lasocki) and Boston (Roman Totenberg). He has participated in numerous master classes, working with i.a. Ida Haendel, Grigori Zhislin, and members of Julliard String Quartet, as well as the Cleveland String Quartet.
As a soloist, he collaborated with the Polish National Radio Symphony Orchestra (NOSPR) in Katowice, NFM Wrocław Philharmonic, Polish Radio Orchestra in Warsaw, Baltic Philharmonic, Polish Sinfonia Iuventus Orchestra, "Amadeus" Orchestra, Polish Art Philharmonic, Sudeten Philharmonic under the baton of i.a. Gilbert Varga, Giancarlo Guerrero, Jacek Kaspszyk, Michał Klauza, George Tchitchinadze, Nicolae Moldoveanu, Tomas Hanus, Agnieszka Duczmal, and Benjamin Shwartz.
As a chamber musician, he collaborates with artists such as Garrick Ohlsson, Piotr Anderszewski, Kevin Kenner, Jose Gallardo, Bruno Canino, Krzysztof Jakowicz, Jakub Jakowicz, Michel Lethiec, Bartłomiej Nizioł, Mats Lidström, Tomoko Akasaka, Marcin Zdunik, Vladimir Mendelssohn, Agata Szymczewska, Vijay Iyer, Uri Caine, Mark Feldman and Marcin Masecki.
He has given concerts in most European countries, the Americas, Asia and Africa, performing in venues such as the Lincoln Center (New York), Konzerthaus and Boulez Saal (Berlin), Bozar (Brussels), Kioi Hall (Tokyo), Forbidden City Concert Hall (Beijing), Megaron (Athens), Cite de la Musique (Paris), National Philharmonic, Lutosławski Studio (Warsaw), NOSPR (Katowice), NFM (Wrocław).
Paweł Mykietyn's violin concerto, as well as the "Loophole" for violin and orchestra by Jan Duszyński have been both dedicated to Marcin Markowicz.
Between 2006 and 2019, Marcin was the concertmaster of the NFM Wrocław Philharmonic, and between 2015 and 2019 he was the artistic director of the National Forum of Music Orchestra Academy. He has taught violin and chamber music courses in Poland, Italy, Greece, Singapore, Turkey and South Korea. Since 2006, he has been conducting chamber music workshops during the Ensemble Festival and is a Faculty member at the Zakopiańska Akademia Sztuki. He is also a member of the jury of the Grażyna Bacewicz Violin Competition in Wrocław.
He has recorded for Naxos, CD Accord, DUX, NFM, Odradek and the Polish Radio. Marcin Markowicz is also a composer – in 1999 he was a prize winner at the A. Panufnik Composition Competition in Kraków. Performers of his music include Patricia Kopatchinskaja, Sol Gabetta, the Silesian Quartet, the Lutosławski Quartet, the Szymanowski Quartet, the Polish Cello Quartet, Agata Szymczewska, Paul Gulda, Mats Lidström, Jakub Jakowicz, Alexander Gebert, the Wrocław Philharmonic, and the "Amadeus" Orchestra. His works are recorded by CD Accord, NFM, Ondine and the Polish Radio.
In 2014, he received the "Wena" – Marshal's of the Lower Silesian Voivodeship Award – for outstanding achievements in the field of culture, and in 2019, he was the laureate of the Wrocław Music Award. In 2020, as a member of Jazz Band Młynarski-Masecki, he received the "Golden Record" for the album "Płyta z zadrą w sercu".