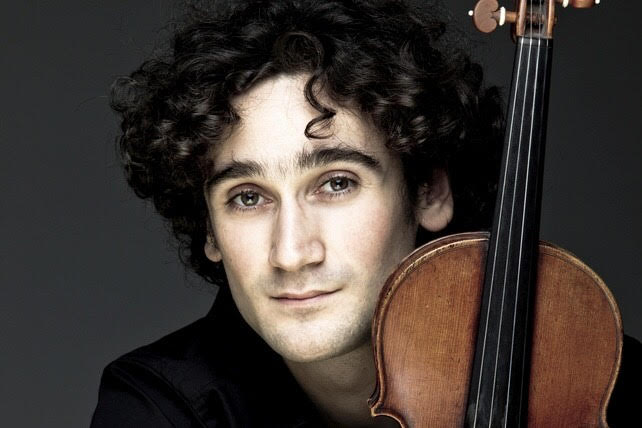 Christian Danowicz was born in 1983 in Buenos Aires, Argentina. At the age of four he emigrated with his family to France, where he started playing the violin under his father, the violinist and pedagogue, Enrique Danowicz.
Christian graduated with honors from the Music Conservatory in Toulouse (France), in the violin class of Prof. Gilles Colliard. In 2010 he received a Master's Degree from the F. Chopin University of Music in Warsaw, in the violin class of Professors Julia and Krzysztof Jakowicz. He also holds a Bachelor's Degree in the opera and symphonic conducting class of Prof. Antoni Wit and Tomasz Bugaj. In 2014 he received a doctoral degree from the K. Lipinski Academy of Music in Wroclaw, under the guidance of Prof. J. Pietrzak.
Christian Danowicz is a laureate of the T. Wronski International Solo Violin Competition in Warsaw in 2009 (3rd prize where he also received a diploma for the most interesting artistic personality and for the best student of the F. Chopin University of Music in Warsaw. In 2010 he received the 1st prize in the Chamber Music Competition at the Duxbury Music Festival in the U.S.A.
Since 2010 Christian Danowicz has held the concertmaster position of the Leopoldinum Chamber Orchestra in Wroclaw, with which he regularly performs as a soloist and conductor. As a member of the Leopoldinum Soloists Trio, he received a one-year scholarship to study at the Escuela Superior de Musica Reina Sophia in Madrid, in the chamber class of G. Pichler.
The artist has performed in the U.S.A., Argentina, Venezuela, Germany, France, Switzerland, Italy, Ukraine, Lithuania and Poland, where he performed (as a soloist) with the Symphonic Orchestra in Plock, the Philharmonic Orchestra in Lublin, the Philharmonic Orchestra in Koszalin, the Symphonic Orchestra of the Philharmonic in Wroclaw, the Leopoldinum Chamber Orchestra, the Baltic Philharmonic Orchestra, and the National Philharmonic in Warsaw.